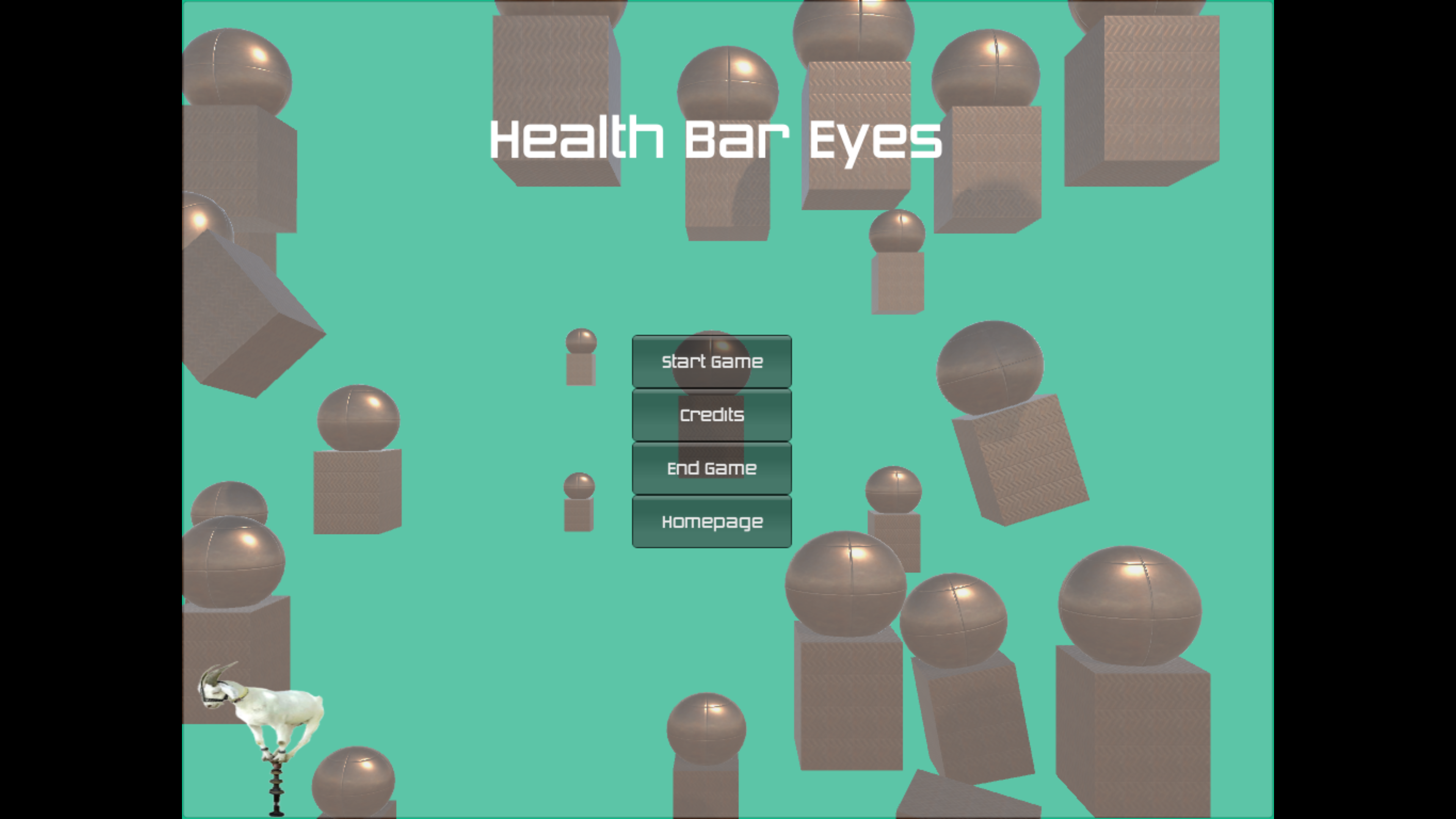 Health Bar Eyes
A downloadable game for Windows, macOS, and Linux
A 3D first-person action game that requires you to survive 3 challenging waves of Health-Bar-Eyed Robots in order to finish the game. You only have to use your two hands and your head to fight them and end their existence!
Controls :.
Keyboard
WASD keys + mouse >> move and rotate
Right mouse button >> right punch
Left mouse button >> left punch

Middle mouse button >> headbutt!
Space >> jump
XBoxOne
A >> Right punch
B >> Left punch
X >> Headbutt
Y >> Jump
Notes :.
- Health Bar Eyes was made during #TOJam 2016 from 6 to 8 May.
- The music tracks used in the game are licensed under a creative commons license and are attributed to:
virus beethoven - MUZAOLA
- You might experience some bugs as the game is still under development. So feel free to tell me of any bugs you have faced in the comments below.
Install instructions
5 Easy Steps :.
1 - Download the .zip file.
2 - Extract the .exe and the other data folder.
3 - Run the .exe file.
4 - Enjoy!
5 - Share your score in the comments below.
Download